Losing the pandemic weight gain definitely stopped being a priority when Suffolk County News and The Long Island Advance decided to search and scour the South Shore for the best lobster roll.
Since Monday, May 24 until deadline day of this week's issue, I have eaten over 20 lobster rolls from restaurants in our coverage area, stretching from Oakdale through Bellport.
I now know what it's like to live like a Rockefeller consuming this much luxury sea meat in a week.
Or a Kardashian, but without any photoshopped and filtered glamour selfies of me delicately eating a lobster roll.
What is evident after all this gluttony—I mean, "investigative journalism"—is that the South Shore knows how to make a damn good lobster roll.
When we first reached out to our readers to recommend places to try, someone snarkily remarked that "real lobster rolls can only be made by New Englanders…," but that was proved categorically false by my culinarily lackluster trips to Cape Cod and my near-feral need to finish every Long Island lobster roll I ordered.
Like the people of Long Island, the variety of lobster rolls comes down to specific preferences, as not one that I tried was "bad," and thus, I present to you the five must-try lobster rolls in our coverage area:
FRESHEST AND FRUITFUL LOBSTER MEAT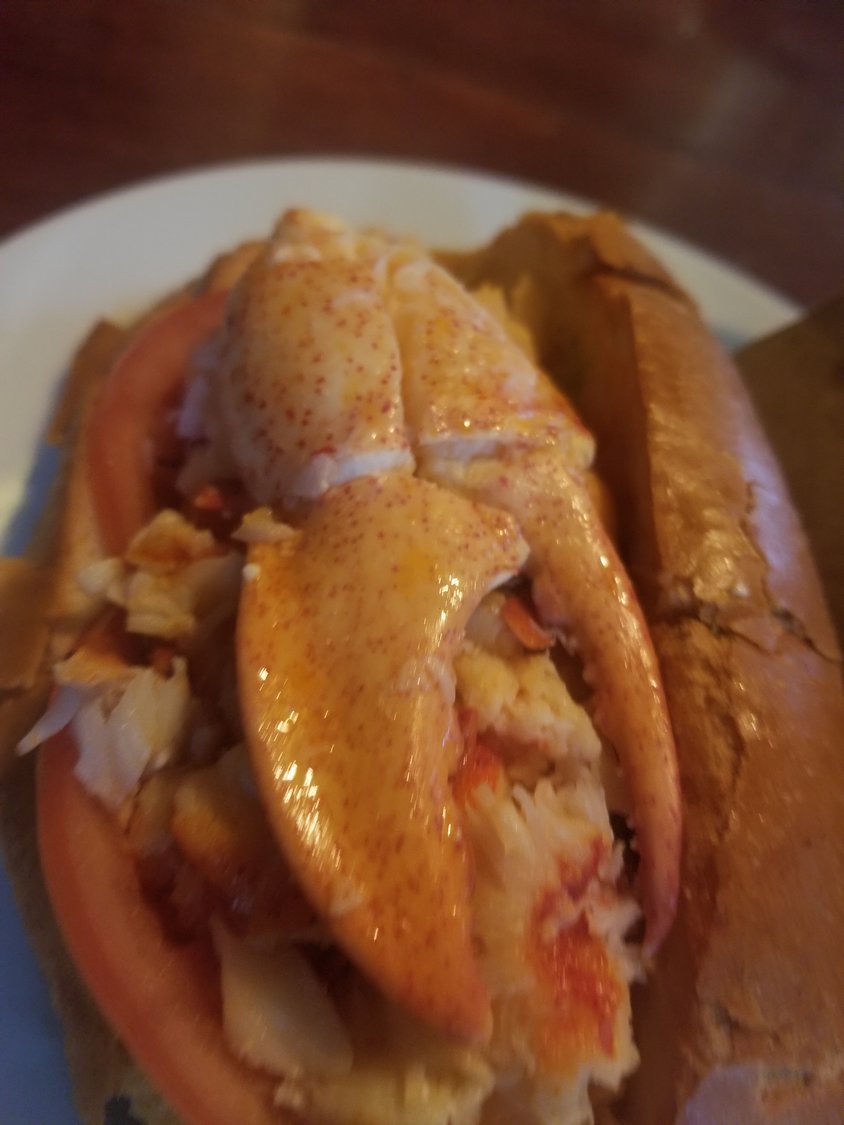 Porters on the Lane
19 Bellport Lane, Bellport, NY 11713
With a literal, intact claw gracing the top of my sandwich, Porters had the most lobster meat for your money.
Delicately seasoned allowing lobster taste to shine through
Standard bun
Paired with French fries
To be enjoyed with a wide mouth
MOST INVENTIVE BREAD PAIRING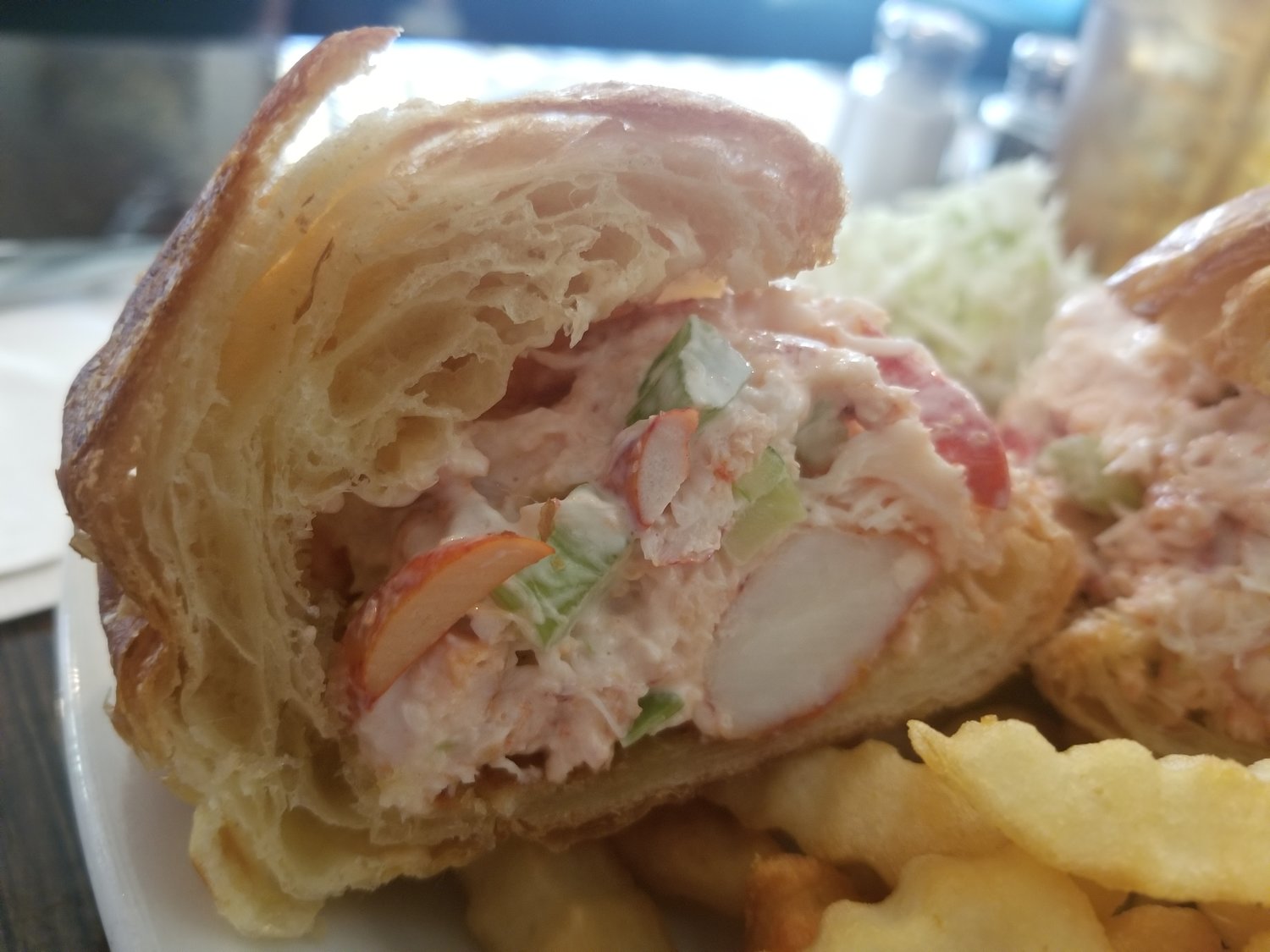 Cricket's
98 Main Street, Sayville, NY 11782
Why choose between mayo or butter? Cricket's had its lobster salad on a buttery, flaky croissant that was a perfect pairing.
Hint of a daring remoulade, but restrained
Good variety in texture and size of lobster pieces for a cohesive sandwich
Paired with French fries and coleslaw
MOST EXPERIMENTAL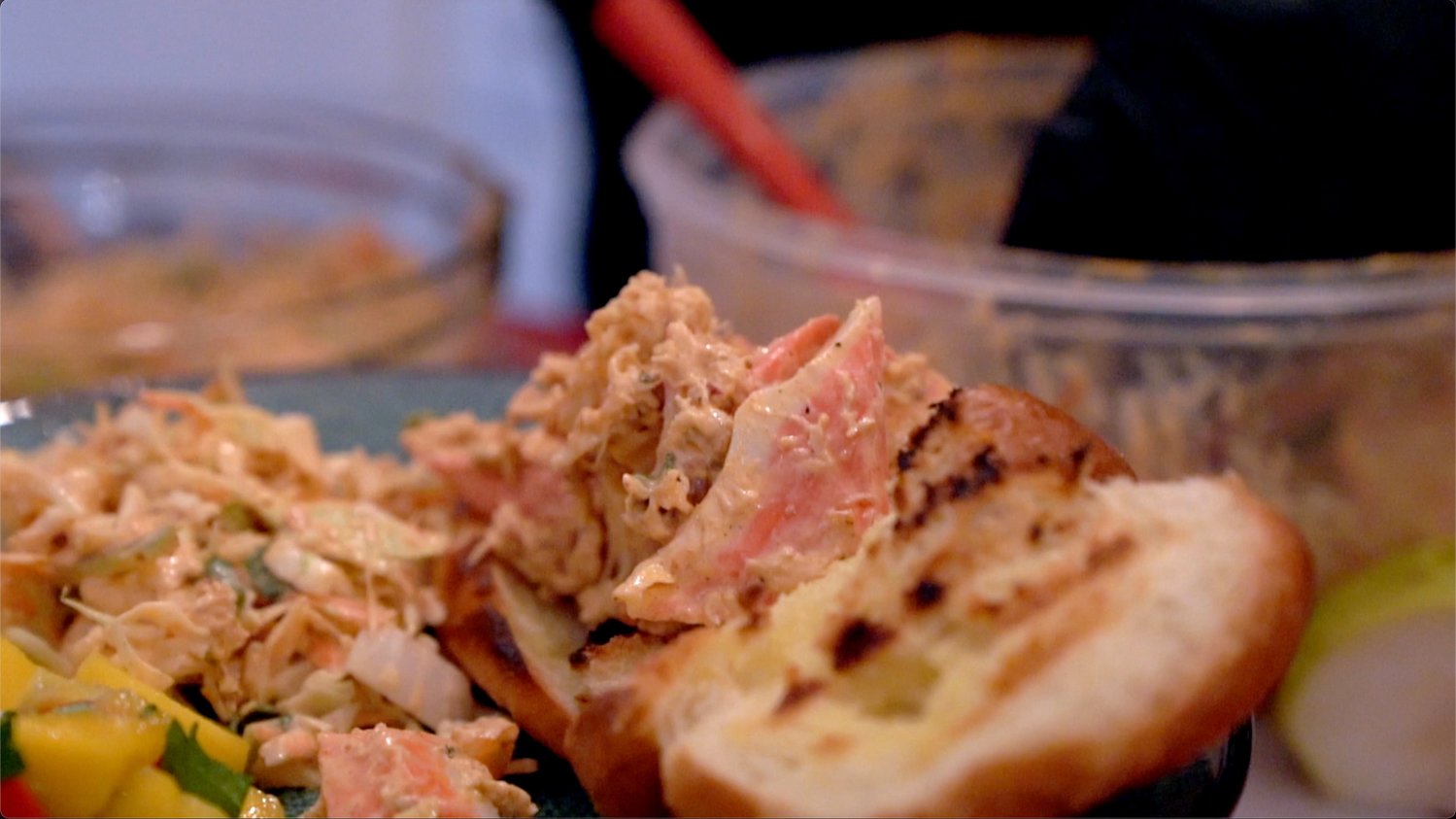 Dave Rogers, Cooking with a Veteran
20 Terry Street, Patchogue
Technically not a restaurant, but since Dave Rogers is such a staple of Patchogue and it was Memorial Day weekend, it only made sense to let his homemade roll compete.
With jalapenos fried after being soaked in buttermilk and floured with spices like paprika (Southern-fried), the lobster meat got kicked up another notch. Crispy bacon also made an appearance for extra decadence.
Smoky, spicy, and sensational.
Paired with mango/jalapeno/cilantro chutney and coleslaw
Photo cred: SWEEZEY PHOTOGRAPHY
BEST MAYO-BASED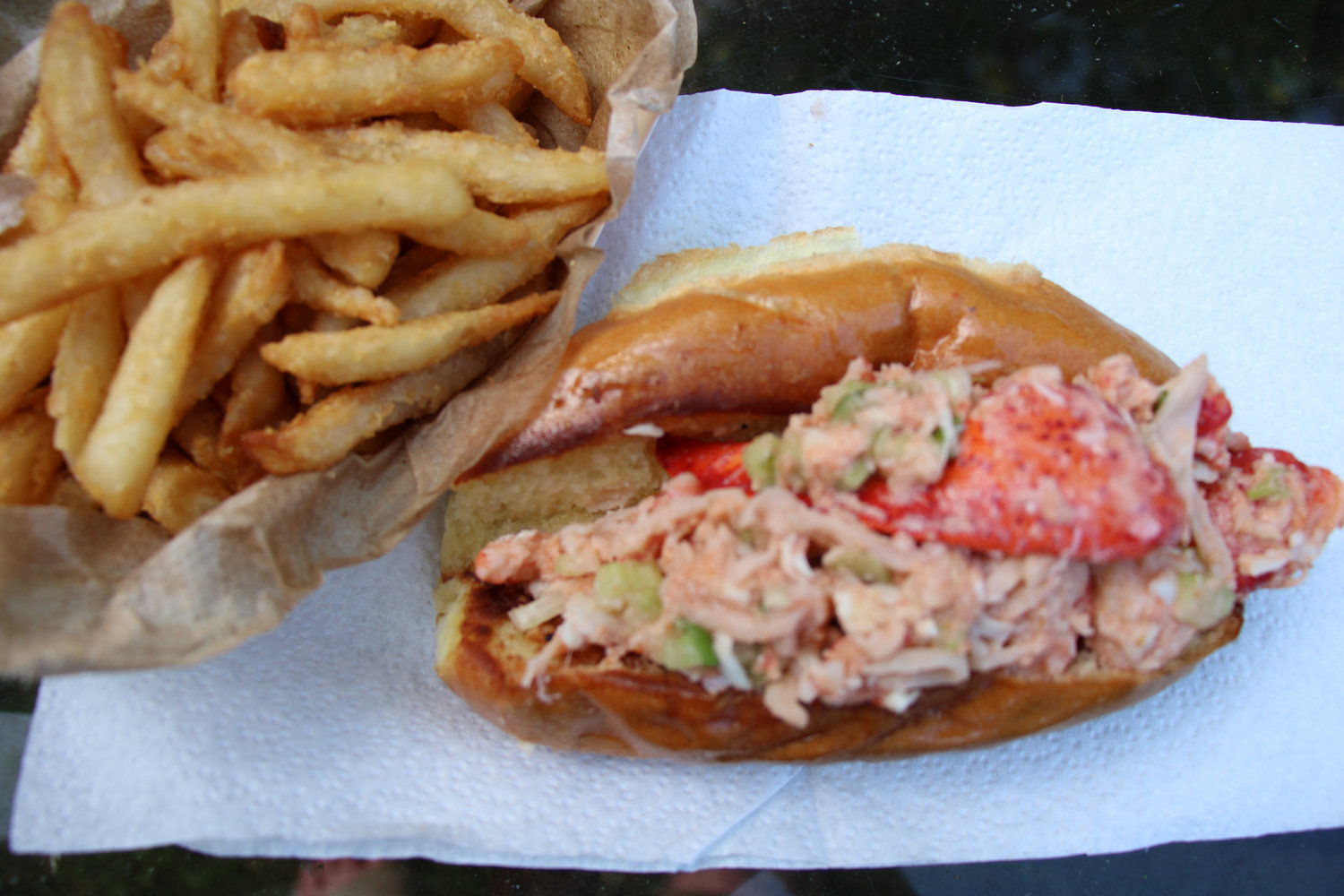 The Fish Store
836 Montauk Highway, Bayport, NY 11705
The lobster roll for fishermen
Lightly, but more than adequately mayo'd, this super-fresh lobster meat was clearly made with love and adoration
Tangy, vinegar-soaked green onions were a nice touch
Multiple sides to choose from, recommended: carrot and kale in garlic
Buttered bun
BEST HOT BUTTER-BASED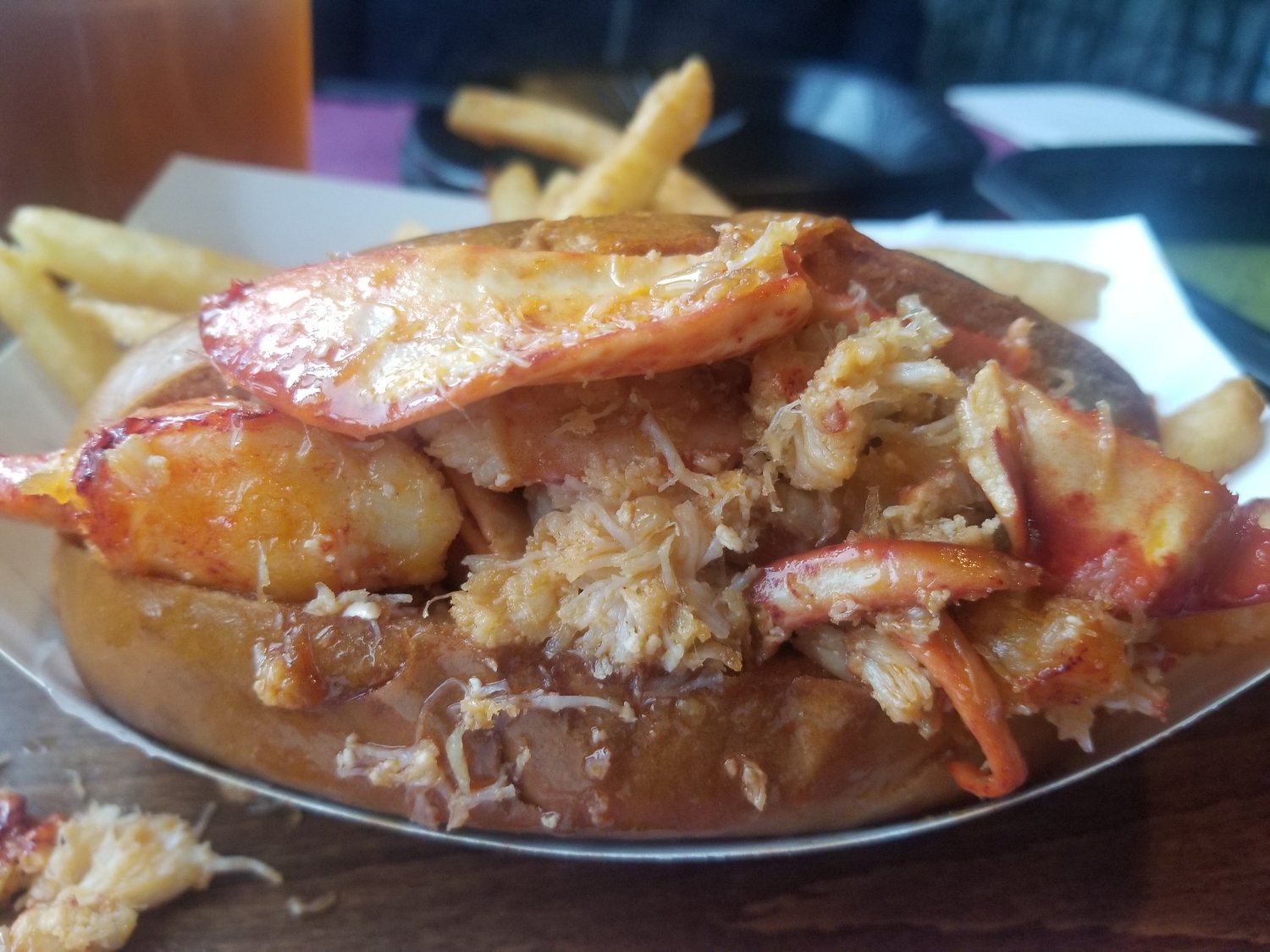 Kingston's Clam Bar
130 Atlantic Avenue, West Sayville, NY 11796
When you want the good eats of a lobster without the effort
Flavorful and seasoned butter explodes from this roll
Good variety of lobster meat
Paired with French fries (that taste amazing, soaked in the sauce from the steamed clams)